Network:

ABC

Series Premiere Date:

Apr 16, 2019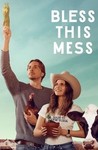 Summary:

Newlyweds Rio (Lake Bell) and Mike (Dax Shepard) decide to move from the Big Apple to Nebraska to become farmers in this comedy from Liz Meriwether and Bell.

Genre(s):

Comedy
Season 1 premiere date:

Apr 16, 2019

Episode Length:

30
It is fully formed and funny, a dry contemporary comedy built on an old foundation.

Like Meriwether's biggest hit, New Girl, the show balances old-fashioned sweetness with of-the-moment characters and cultural references; neither rural nor urban types comes across as caricatures. Best of all, Bell and Shepard make an utterly believable, sympathetic couple–one that is just beginning to understand what it really means to make a lifelong commitment.

If the series succeeds it's thanks to Bell and Shepard's pleasant chemistry, which carries the premise further than seems possible if the leads were cast differently.

Bell and Shepard are fun together, but their enthusiasm can't quite distract from the fact that, for a show about a couple uprooting their livelihoods to move halfway across the country, the stakes here are remarkably low.

Much of the humor is of the predictable, fish out of water variety ... but "Bless This Mess" is at its funniest when it gets weird with characters like Rudy (Ed Begley Jr.), who lives in the couple's barn, and Jacob (JT Neal), the dim-witted son of the neighbors.

The first 22 minutes of Bless This Mess rely too heavily on, "Man, I can't believe we're still doing that joke in 2019" tropes and hackneyed beats.

Escapism has its place, but this feels more insubstantial than even the early-21st-century reality-TV version of this idea, "The Simple Life."
My 9/10 score is based on the pilot alone. I went into watching it reluctantly, thinking it wasn't going to be all that funny or clever, but I

My 9/10 score is based on the pilot alone. I went into watching it reluctantly, thinking it wasn't going to be all that funny or clever, but I was pleasantly surprised. The chemistry between Lake Bell and Dax Shephard is good but what really kicks the show up several notches for me was the additions of Ed Begley Jr., Pam Grier, David Koechner. That's a hell of a comedy safety net to fall back on and they were hilarious.

…

Expand

If you've seen In A World…, then you will feel obliged to watch the latest Lake Bell endeavor, Bless This Mess. Bell is multitalented and a

If you've seen In A World…, then you will feel obliged to watch the latest Lake Bell endeavor, Bless This Mess. Bell is multitalented and a great beauty, but if I were her film studies professor, I would give her a D for this project and write on the front page, "Requires more effort." Seemingly impatient to have an instant success, Bell is willing to do lame, sophomoric comedy, such as the kind that makes one shudder when watching Childrens Hospital or Wet Hot American Summer: Ten Years Later.

Bless This Mess has a nice ensemble cast, but the plot is trite and strains the viewer's patience. Would two city slickers (Lake Bell and Dax Shepard) really give up their hip city lifestyle to become farmers on a farm they've never seen? Is it worth it to bother renovating a house that is a broken-down handyman's special, when real estate in the boonies of Nebraska is so cheap that a professional couple could qualify for a mortgage hands down? Did they really think they were going to grow alfalfa when it's not clear they even know what it is? Are country folk really just homespun, undereducated bumpkins who occasionally stop by to spout pearls of wisdom? It would seem that country residents are quite capable of reading poetry (they have libraries), learning foreign languages (they have Internet) and shopping for gourmet food in the city. If they are that cut off from the world, they wouldn't say, "I'm not a Jewish person," when told they could use psychotherapy. (This remark strikes one as being ever-so-slightly tinged with antisemitism, even though Bell, aka Siegel, is half Jewish through her father.) No, the difference between the city slicker and the country bumpkin is neither culture nor education. The difference is simply wealth versus poverty.

This poverty is evident in Ed Begley's character, who lives as a squatter in the barn on the couple's estate and stops in regularly to use the bathroom. A country sheriff should be able to make a living by being a sheriff alone, and not have to run the general store and the local theater to make ends meet. The inherited house, which belonged previously to a great aunt, was allowed to deteriorate into an utter state of disrepair that is so complete, the house is too dangerous for occupancy. The poverty is present throughout, exaggerated to be sure, but it is not there to make social commentary; it is there because it's supposed to be funny, and unfortunately, it doesn't make you laugh.

…

Expand