| Better Call Saul: Season 5 | Hunters (2020): Season 1 | Gentefied: Season 1 |
| --- | --- | --- |
| | | |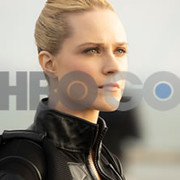 Get a list of the best movie and TV titles recently added (and coming soon) to HBO's streaming services, updated frequently.
1.

BoJack Horseman: Season 6

The sixth and final season, which is split in two parts (the second half airs in Jan 2020), finds BoJack in rehab.

2.

Better Call Saul: Season 5

Jimmy decides to practice law as Saul Goodman and it changes everything.

3.

Visible: Out on Television: Season 1

The documentary series narrated by Janet Mock, Margaret Cho, Asia Kate Dillon, Neil Patrick Harris and Lena Waithe features archival footage and new interviews to look at LGBTQ characters on television and the impact of the LGBTQ movement on the medium.

4.

Back to Life: Season 1

The BBC comedy series written by Daisy Haggard and Laura Solon finds Miri Matteson (Daisy Haggard) returning to her hometown after 18 years in prison and trying to start over again.

5.

John Mulaney & The Sack Lunch Bunch: Season 1

The musical comedy special from John Mulaney with a group of 15 kids aged between 8 and 13-years-old are joined by Annaleigh Ashford, David Byrne, Jake Gyllenhaal, Richard Kind, Natasha Lyonne, Shereen Pimentel, and Andre De Shields.

6.

Genndy Tartakovsky's Primal: Season 1

The prehistoric animated adventure miniseries from Genndy Tartakovsky follows a caveman as he bonds with a tyrannosaurus rex.

7.

Undone: Season 1

The rotoscope animation from Kate Purdy and Raphael Bob-Waksberg follows 28-year-old Alma (Rosa Salazar) as she seeks answers to her father's death after an accident nearly kills her and discovers an ability to travel through time.

8.

Little America: Season 1

The immigrant comedy anthology series includes stories inspired by real experiences written about in Epic Magazine.

9.

Watchmen (2019): Season 1

Set in an alternative 2019, where there is no Internet, Robert Redford is president, and the police wear masks to protect their identities, Tulsa police detective Angela Abar (Regina King) investigates the return of a white supremacist terrorist group inspired by the now-deceased Rorschach in the Damon Lindelof series based on Alan Moore and Dave Gibbons' graphic novel of the same name.

10.

The Crown: Season 3

A new cast takes over for the third season as The Queen (Olivia Colman) and Prince Phillip (Tobias Menzies) deal with events between 1964 and 1977 including Princess Margaret's (Helena Bonham-Carter) marriage to Tony Armstrong-Jones (Ben Daniels), new Prime Minister Harold Wilson (Jason Watkins) and the introduction of Camilla (Emerald Fennell) to Prince Charles (Josh O'Connor).