Network:

HBO

Series Premiere Date:

Jan 12, 2014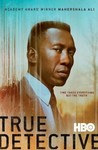 Summary:

Arkansas state police detectives Wayne Hays (Mahershala Ali) and Roland West (Stephen Dorff) seek to solve the mystery of a disturbing crime that took place years ago in the Ozarks.

Genre(s):

Drama

,

Action & Adventure

,

Suspense
Season 3 premiere date:

Jan 13, 2019

Episode Length:

60
Please enter your birth date to watch this video:
You are not allowed to view this material at this time.
The fiery and intense performances; Pizzolatto's dense and rich writing; the finely calibrated directing from Jeremy Saulnier; the superb editing; the chilling and mournful music from the great T. Bone Burnett; the cinematography that changes hues to reflect the various time periods--all of these elements contribute to a slightly intoxicating case of Viewer Vertigo, as we try to maintain our balance while constantly being thrown OFF balance. ... This is addictive television.

Through it all, Ali is a marvel. Even when the dialogue lets him down, Ali imbues Hays with pride, tamped-down anger, sadness and so much humanity he makes True Detective something special.

If you subscribe to the opinion that the original True Detective was terrific and the second edition, well, wasn't, the third marks a bracing case of going back to the future. That's because this latest season largely mirrors the first, unspooling a mystery across three distinct time frames while receiving an enormous star-power boost courtesy of Mahershala Ali.

True Detective arrives for a third installment seeming to have already established its peaks and valleys. As a vehicle for actors and mood, few shows are better, and with Ali front and center, the new season is easy to get interested in, despite a lackluster mystery that may make it a struggle to stay interested.

It's a time-shifting saga about an emotionally disturbed person trying to solve the disappearance of children in a rural area, a tale told mere months ago on this same cable channel, in a dazzling adaptation of Gillian Flynn's Sharp Objects. But there's still plenty to like, starting with the way Pizzolatto and Deadwood creator David Milch (who was a consultant and co-wrote an episode) have decided to focus not on a mismatched buddy-cop team, but on a single protagonist, Arkansas detective Wayne Hays (Mahershala Ali).

A thin story spread over a lot of hours, but Ali is excellent and so is his support.

The new "True Detective" is faintly pretentious, manageably ridiculous, and dull. ... Throughout his terrific performance as this emotionally wounded warrior, Ali steams and simmers and smolders with repressed emotion. The display of heat is all the more remarkable because the script sheds little light on Hays's inner self.
Amazing start for True Detective season 3. Incredible performances (particularly Ali, Dorff and McNairy), beautiful cinematography and really

Amazing start for True Detective season 3. Incredible performances (particularly Ali, Dorff and McNairy), beautiful cinematography and really tight writing help make the first 2 episodes match the first season in quality. On a side note, Metacritic can you please add Richard Roeper's (Chicago Sun Times) 4 out of 4 star review for this season. Thank You.

…

Expand

Let's get two things clear: Season 3 of True Detective is not the same as Season 1. And Season 3 (thus far) is every bit as good.

A lot ofLet's get two things clear: Season 3 of True Detective is not the same as Season 1. And Season 3 (thus far) is every bit as good.

A lot of fans of Season 1 of True Detective make a kind of funny group. They remind me of an old friend of mine who, upon his first visit to (insert name of a city here, let's say, Seattle) ate dinner at a very good restaurant, and now, every time he visits the city eats at that same restaurant, insisting that it is "the best restaurant in town." News Flash: There are hundreds of great restaurants in Seattle.

Season 1 of True Detective was great in both its remarkably fresh use of conventional police procedural tropes, a blueprint for entertaining drama that has endured for decades (really, back to the origins of the detective story invented by Edgar Allen Poe in The Murders in the Rue Morgue) and in its character-driven narrative in which two incongruous but complementary detectives encounter and attempt to solve a life and career changing criminal case. The tone, intensity, and pace of the procedural was compelling. But the mojo which drove that series, and which inspired so many of its fans to declare it one of the greatest TV shows ever--me, included--was the appositional tension between the main characters, and the way that writer Nic Pizzolatto moved Rust and Marty toward each other and against each other, in turns, over a broad span of time. At the heart of the characters' grinding opposition and collaboration was a conflict of individual aspiration and ethos. Rust was the superficial anti-hero: an (apparently) conflicted and morally solipsistic nihilist who repeatedly displayed a streak of anti-social beliefs and attitudes which masked a steely determination to solve a crime without regard to conventional philosophies of justice. Crime-fighting was personal to Rust. He played the same game as other policeman, but for different reasons. He didn't care for cops, and he didn't socialize with them. He shunned the "police officer privilege" that animated so many of his colleagues. To him detecting was not about social improvement or police career building; it was about personal and intellectual integrity. Solving a crime, to Rust, was an act of personal goodliness, a gift to a crime's victims, not given to equate fairness or settle scores, but a compassionate turn to someone in need. Marty was a more conventional cop, who played the cops' game, and was dedicated to the cops' lifestyle, with all its social requirements and appearances, things about which Marty cared a great deal. But Marty was haunted by deeper demons, namely, the personal hypocrisy created by his destructive appetites. I'd argue that Marty was the real heart of the first season; he was the central character and the actual anti-hero of the series. Nevertheless, it was their counterpoise of values and personal commitments that overlaid the procedural plot and demanded our attention.

Season 3 is entirely different in that it addresses an entirely other component of human life. Like most police procedurals, it has many of the same hallmarks of Season 1: a disturbing and seemingly--frustratingly--unsolvable crime, a team of two detectives, and a setting of social and economic depression. But Season 3 is not focused on the competing values and personalities of its main characters. Rather, and perhaps more interestingly, Season 3 is centered around the existential experience of human memory. It asks different foundational questions than Season 1: What is memory? How do we consciously experience memory? How does our recall of details and sensory experience change over time? What factors explain our changing memories of traumatic events? Does recall change merely by the passage of time or our mental ability to process sensory data? Does our evolving and devolving emotional life and neurological functionality--our sense of happiness and personal fulfillment--effect how and what we remember about a past event? How can we, as neurological beings, encounter an event and recall certain details and tonal qualities--satisfaction, empathy, or revulsion--of the event five minutes later, but then have different memories and response to our memories 10 years later, and 35 years later? What accounts for those differences?

Even more than Season 1, Season 3 demands exquisite acting and precise writing. And Mahershala Ali and Pizzolatto are completely to the task. Pizzolatto's story reveals and unwinds with brooding and deliberate pace, giving us exactly enough time to reflect and respond to Detective Hays' experiential recall before inching toward the next trial of memory. And Ali gives a deft performance of a man who experiences his tragic recall in three different frames and in three disparate ways.

Metaphorically, Season 1 was like watching a great fight, or a great love affair, or both. Season 3 is like watching a photographer stare at one of his bleakest old photos. What is he thinking, and why? It's compelling.

…

Expand

beyond any other fields through this season, any capture, sequence and dissolve that mentioned to discuss about "time" subject are all enough

beyond any other fields through this season, any capture, sequence and dissolve that mentioned to discuss about "time" subject are all enough to enjoy from the whole season... and Mahershala Ali acting is so watchable. MUST SEE!

…

Expand

Much better than the second season, but nothing to do with that masterpiece of the first season. This is inspired by the first season but does

Much better than the second season, but nothing to do with that masterpiece of the first season. This is inspired by the first season but does not reach us even a bit

…

Expand

This review contains spoilers

, click expand to view

. Thought it was alright. Better than season two, miles and miles away from season one.

It started off very promising, the main characters had an interesting dynamic and alright dialogue but then nothing happens for five episodes.

There's barely any conflict between the main characters (except with the wife, which got on my nerves eventually) and the story touches on the occult themes and conspiracies of the first season, but then fails to deliver on it spectacularly.

The amount of red herrings were annoying as well. Boy clasps his hands exactly as the picture from his confirmation? Just a random accident. Black sedan parked outside Wayne's house? Just a man who knows exactly what happened more than 20 years ago and decided now's the time to finally come forward.

The setup was great, but the execution was abysmal, and some of the dialogue was just cringe.

…

Expand

Absolutely flat, boring and mundane narrative. The so-called "clues" were really red-herrings. As for the character development which is so

Absolutely flat, boring and mundane narrative. The so-called "clues" were really red-herrings. As for the character development which is so praised in this season, I didn't feel any emotional connection with any of the characters, neither detectives nor victims. People praising characters should go and check movies like Prisoners or TV shows like Haunting of Hill House where characters really came alive and we felt their anguish or sadness.

To be fair, Ali, Dorff and Amelia did gave amazing performances. In fact, I liked Dorff more than Ali in every scene he was. While Ali's character felt like a d**k at times, Dorff was always impressive and balanced.

But story! oh boy, did it go all downhill? There was no suspense, no big reveal, no twist - just flat. As Amelia character asks in the final episode "Is that not the story worth telling?" NO, God No. There was nothing in that story to tell. The detectives were just lame - they were so incompetent, they couldn't even find a man with one eye till after 25 years, that too when he practically begged to be found by parking outside Wayne's house. The final so-called "twist" was also suggested by Amelia's ghost. So what were the detectives doing all the time? Wayne was so egoistic that he never read his wife's novel till end whereas the fact is that she was helping all through his investigation. These are the characters people are raving about..what a bunch of geniuses!

If you want a good mystery show, watch Dark or How to get away with Murder. TD season 3 was an utter waste of time and money to me. You were warned.

…

Expand

this is not a real detective, but a sad ****
why the hell was half the show taking love stories in the worst spirit of cheap melodramas??!!!this is not a real detective, but a sad ****
why the hell was half the show taking love stories in the worst spirit of cheap melodramas??!!!
even the second season is much more interesting than this ****
I do not advise anyone to watch this sad porn!!!

…

Expand