| My Friend Pedro | Gato Roboto | Cadence of Hyrule: Crypt of the NecroDancer Featuring The Legend of Zelda |
| --- | --- | --- |
| | | |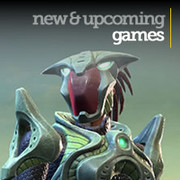 Find release dates, trailers, and scores for major upcoming and recent videogame releases for all platforms, updated weekly.
1.

Cuphead

Release Date:

April 18, 2019

Cuphead is a classic run and gun action game heavily focused on boss battles. Inspired by cartoons of the 1930s, the visuals and audio are painstakingly created with the same techniques of the era, i.e. traditional hand drawn cel animation, watercolor backgrounds, and original jazz recordings. Play as Cuphead or Mugman (in single player or local co-op) as you traverse strange worlds, acquire new weapons, learn powerful super moves, and discover hidden secrets while you try and pay your debt back to the devil!

2.

Final Fantasy XII: The Zodiac Age

Release Date:

April 30, 2019

Enter an era of war within the world of Ivalice. The small kingdom of Dalmasca, conquered by the Archadian Empire, is left in ruin and uncertainty. Princess Ashe, the one and only heir to the throne, devotes herself to the resistance to liberate her country. Vaan, a young man who lost his family in the war, dreams of flying freely in the skies. In a fight for freedom and fallen royalty, join these unlikely allies and their companions as they embark on a heroic adventure to free their homeland. Final Fantasy XII: The Zodiac Age improves upon the 2006 classic Final Fantasy XII, now more beautiful and easier to play than ever. The high-definition remaster introduces several modern advancements, including reconstructed battle design and a revamped job system. With newly implemented trophies and share functions, as well as stark visual and sound improvements in true HD for the first time, players both returning and new to the game will experience a grand adventure that spans the world of Ivalice in an entirely fresh and improved way.

3.

Slay the Spire

Release Date:

June 6, 2019

Slay the Spire is an energetic fusion of card games and roguelikes. Choose your cards wisely. Craft a unique deck, encounter bizarre creatures, discover relics of immense power, and make your way up the ever-changing Spire.

4.

Cadence of Hyrule: Crypt of the NecroDancer Featuring The Legend of Zelda

Release Date:

June 13, 2019

In the latest rhythmic action-adventure from Brace Yourself Games, you can enjoy the gameplay of Crypt of the Necrodancer in the setting of The Legend of Zelda series. As Linkor even as Princess Zeldayou'll explore the randomly generated overworld and dungeons on a quest to save Hyrule. Every beat of each remixed, The Legend of Zelda tune is a chance to move, attack, defend, and more, so stay one step ahead of each enemy and bossor face the music. From modern-looking Lynels to the Hyrulean Soldiers of old, you must master the instinctive movements of each pixel-art enemy, and strategically outstep them in rhythmic combat. So equip yourself with an arsenal of iconic Legend of Zelda items, as well as the spells and weapons from Crypt of the Necrodancer. You must be prepared to face Hyrule's most wicked bosses, which have been transformed by magic, granting them mighty, new forms! * A rhythmic action-adventure game in the world of the Legend of Zelda series * Explore the randomly generated overworld and dungeons to save Hyrule as Link or Princess Zelda Use items from the Legend of Zelda series, plus spells and weapons from the Crypt of the Necrodancer game * Outstep legendary enemies and bosses in rhythmic combat * Keep the beat with 25 remixed classic Legend of Zelda tunes

5.

Final Fantasy X / X-2 HD Remaster

Release Date:

April 16, 2019

Two of the Most Celebrated RPGs of their Generation - Now in Beautiful High Definition! Over 200 hours of gameplay, including the International version content never before released in North America. Relive the fateful journey with fully remastered HD visuals and rearranged music.

6.

VA-11 Hall-A: Cyberpunk Bartender Action

Release Date:

May 2, 2019

Welcome to VA-11 Hall-A! In this world, corporations reign supreme, all human life is infected with nanomachines designed to oppress them, and the terrifying White Knights ensure that everyone obeys the laws. But, this story is not about those people. You are a bartender at VA-11 Hall-A, affectionately nicknamed "Valhalla." Although it is just a small bar in downtown Glitch City, it attracts the most fascinating people this side of dystopia. Keep your clients lubricated and you will be made privy to the most interesting stories.

7.

Cook, Serve, Delicious! 2!!

Release Date:

April 10, 2019

Cook, Serve, Delicious! 2!! is the sequel to the surprise best selling original, one of the few games that gives players complete control on how they want to build their restaurant.

8.

Katana ZERO

Release Date:

April 17, 2019

Katana ZERO is a stylish neo-noir, action-platformer featuring breakneck action and instant-death combat. Slash, dash, and manipulate time to unravel your past in a beautifully brutal acrobatic display.

9.

Duck Game

Release Date:

May 1, 2019

It's DUCK GAME! Enter the futuristic year of 1984 and challenge your friends to a frantic battle for glory. Win over the crowd and gain a following while you battle using Shotguns, Net Guns, Mind Control Rays, Saxaphones, Magnet Guns, and pretty much anything else a Duck could use as a weapon. One hit, and your duck is feathers. So Don't blink. - 2 to 4 PLAYERS in Local Multiplayer Couch Combat - New Single Player challenge mode - Easy to pick up, emphasizing strategy over twitch reaction - 50+ Levels, 50+ Weapons - Level Editor Enter the universe of DUCK GAME. The year is 1984 - and ducks have covered the known world with brutalist office spaces, factories, and construction projects. Fueled by a colossal military- and defense-weapons industry, the ruling government of Duck World recently installed instant-access weapon portals within every office space and simulated forest environment in the spirit of convenient self defense. Four ducks are sick of working. Now it's time to play!

10.

Collection of Mana

Release Date:

June 11, 2019

The long-awaited "Trials of Mana" is now available outside of Japan. Play all three games in the original Mana series. Quintessential JRPG series "Collection of Mana" is now on Nintendo Switch! Fall in love with the Mana series all over again, including the first-ever release of the action-packed third game in the trilogy: "Trials of Mana".