| Anthem | Tom Clancy's The Division 2 | Sekiro: Shadows Die Twice |
| --- | --- | --- |
| | | |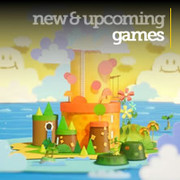 Find release dates, trailers, and scores for major upcoming and recent videogame releases for all platforms, updated weekly.
1.

Resident Evil 2

Release Date:

January 25, 2019

In Resident Evil 2, the classic action, tense exploration, and puzzle solving gameplay that defined the Resident Evil series returns. Players join rookie police officer Leon Kennedy and college student Claire Redfield, who are thrust together by a disastrous outbreak in Raccoon City that transformed its population into deadly zombies. Both Leon and Claire have their own separate playable campaigns, allowing players to see the story from both characters' perspectives. The fate of these two fan favorite characters is in players hands as they work together to survive and get to the bottom of what is behind the terrifying attack on the city. Will they make it out alive?

2.

Devil May Cry 5

Release Date:

March 7, 2019

The story is set several years after Devil May Cry 4. Legendary DMC action returns, made all the more stylish by the power modern gaming has to offer. Behold stunning visuals built upon the technology that brought you Resident Evil 7 biohazard. High framerate graphics and flexible design give our creators what they need to offer fans the latest and greatest DMC experience.

3.

Left Alive

Release Date:

March 5, 2019

Left Alive tells a human story of survival from the perspective of three different protagonists during the devastating invasion set in war-torn Novo Slava in 2127. Experience the massive power gap between man and machine.

4.

Tales of Vesperia: Definitive Edition

Release Date:

January 10, 2019

Tales of Vesperia: Definitive Edition celebrates the 10th anniversary of this RPG with new fully playable characters, events and other additional content never released outside of Japan. Follow Yuri Lowell, a former Imperial Knight, as he befriends a colorful cast of characters throughout the world of Terca Lumireis and finds himself in the middle of a nefarious plot that threatens the destruction of the entire planet.

5.

Catherine Classic

Release Date:

January 10, 2019

As Vincent, a man recently succumbed to the irresistible beauty of the game's titular diversion, players find themselves swept into a treacherous love triangle. Catherine's core themes those of free will, of the delicate nature of relationships and the choices we make within them, marry perfectly with the intense, terrorfilled gameplay that serves to accurately reflect Vincent's growing sense of anxiety. It is an experience wholly unlike any to come before it, and is certain to leave gamers talking and thinking about Vincent's tribulations long after the credits have rolled.

6.

Eastshade

Release Date:

February 13, 2019

You are a traveling painter, exploring the island of Eastshade. Capture the world on canvas using your artist's easel. Talk to the inhabitants to learn about their lives. Make friends and help those in need. Visit cities, scale summits, unearth mysteries, and discover forgotten places.

7.

Battlefleet Gothic: Armada 2

Release Date:

January 24, 2019

Battlefleet Gothic: Armada 2 is the new real-time strategy game adapted from Games Workshop's famous tabletop game that portrays the epic space battles of the Warhammer 40,000 universe.

8.

Sekiro: Shadows Die Twice

Release Date:

March 22, 2019

Your death won't come easily. Enter the world of late 1500s Sengoku Japan; a brutal, bloody period of constant life-and-death conflict. As tensions rise, a compelling new story unfolds amongst the chaos. Introducing Sekiro: Shadows Die Twice, a dark and twisted new gameplay experience developed by the renowned team at FromSoftware and published by Activision. Directed by Hidetaka Miyazaki, Sekiro: Shadows Die Twice is a third-person, action-adventure game with RPG elements. The single-player game puts players in the protagonist role of a hard-hearted warrior whose mission is to rescue his master, a young lord, and exact revenge on his arch nemesis. As "Sekiro," or the "one-armed wolf," players discover the many ways to strategically approach combat and engage enemies. [Activision]

9.

Medieval Kingdom Wars

Release Date:

January 3, 2019

Rewrite medieval history through bloody siege combat and grand strategy. Rule, build, and wage war as one of the minor lords of medieval Europe… Medieval Kingdom Wars redefines Medieval Grand Strategy.

10.

Yakuza Kiwami

Release Date:

February 19, 2019

In 2005, a legend was born on the PlayStation 2 - the legend of Kazuma Kiryu, the Dragon of Dojima, in his video game debut with Yakuza. Now, 11 years after that release, a new generation of players will be able to experience the incomparable action and drama of the Yakuza series with the rebuilt-from-scratch HD remake exclusive to PlayStation 4, Yakuza Kiwami. "Kiwami" means Extreme, and the game takes that concept to heart. It's not an HD-remaster or up-rezzing of PS2-era textures. Yakuza Kiwami was recreated from the ground up exclusively for the PlayStation 4. That means every visual element was optimized for the 1080p/60fps environment, every line of the script was re-recorded by series actors and for the first time in the West, gamers will be able to hear the original Japanese language track. Then there's the game itself! The PS2-era brawling gameplay is refined for the current gen with Kazuma Kiryu fighting his way through the ranks of Yakuza, only to wind up protecting a young girl whose aunt (who also happens to be Kiryu's childhood sweetheart) is missing... along with 10 billion yen.